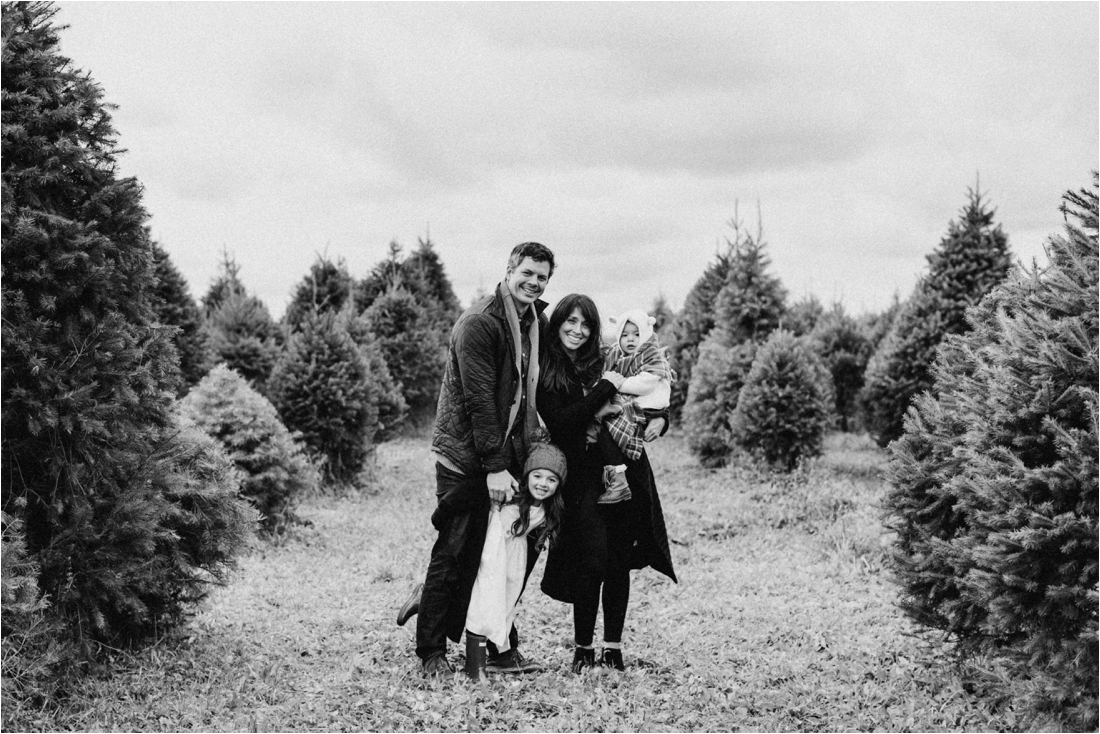 I always admire families who make the time to get family photos taken every year.  Now that we have a little one, (with another on the way), I can easily see how family photos can become something you push off until the next month and then before you know it a whole year has passed.  The Naish family always make it a priority to get their family photos taken and I'm so thankful to be there to document them year after year. Having a family session every year is a great way to capture the moments, and document as the family grows. Often times, the parents are the ones taking the pictures. So it's great to have the parents get pictures with them included!
This year we decided to take photos at a tree farm in Buffalo, New York. We found Jurek Plantations, in Clarence, New York to be very accommodating to schedule a shoot with us. Additionally, Jurek Plantations is family owned and has been serving Buffalo for over thirty years.  Although it was a windy and cold day, it made for perfect photos. (especially since we were the only ones there!) The tree farm made a great backdrop, and the kids loved being able to run around the farm.
While the season has now ended for family photos finished in time for the holidays, I still photograph plenty of families over the winter months and do travel for sessions. This year I'll also be traveling to Rochester in January. so if you're looking for a session with a discounted travel fee to that area, e-mail me at info@shawphotoco.com to book a spot 🙂
This session was photographed on film with Kodak Portra 400 and Kodak Tri-X black & white and developed at the FIND lab.